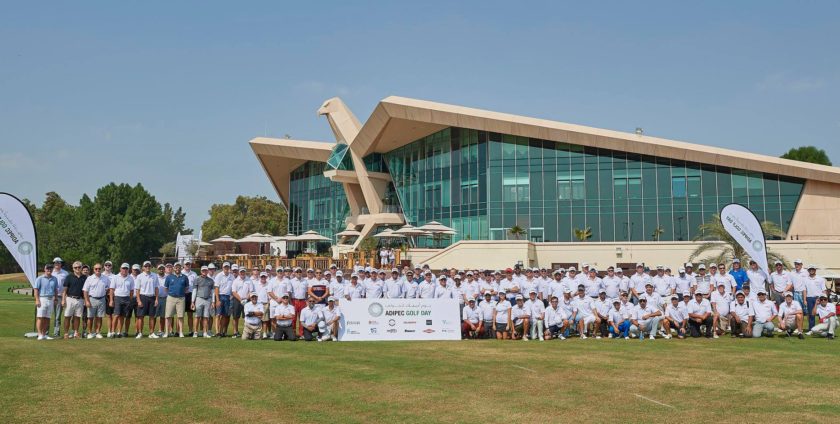 LUCO – Proud Sponsors of the ADIPEC Golf Day 2017.
The ADIPEC Golf Day, hosted at the Abu Dhabi Golf Club, saw key figures in the oil and gas industry competing for the honor to be named ADIPEC Golf Champions, and gave participants the opportunity to engage with key industry players in a social environment.
The day began with a warm-up before teams of four play the 18-hole championship course and culminated with dinner and prize-giving.
The Golf Shirts and Golf Caps were sponsored by LUCO and we were delighted to present the award for the Hit the Gong Challenge on the day.
For more information on the event, visit http://www.adipecgolf.com/.